Making a transition between software and business processes is always a daunting task. Identifying when a process should be modified and making the migration to a new process requires in-depth research and risk-benefit assessments. This is even more evident when it comes to transitioning between identity and access management (IAM) systems. The current system and processes will already be known to the users and the necessary applications will already be in-scope. However, this should not prevent a business from investigating new systems that will improve upon their current set-up. 
Determining whether a current IAM software should be ditched in favor of another can be done by breaking the analysis down into a set of questions.
Is the software easy to use?

Is support for the software accessible and informed?

Does the software accomplish the goals set out for it?

Will there be continuous improvement on the software?

Are the benefits of the software worth the price tag?
If any of the previous questions evoke either a negative or uncertain response, it may be time to look into upgrading the current IAM software.
Oracle Identity Manager
Currently, many companies are looking to transition away from using Oracle Identity Manager (OIM) as their IAM system of choice. Companies are wanting to make this change as OIM continues operation in a "maintenance-only" mode. This means that OIM will not receive any additional features, sources, or major updates for the foreseeable future. OIM's last major update (12.2.1.4) was released prior to 2021 and since then has only received bug-fix patches. These bug-fix patches are also few and far between, with approximately one released a month. 
Whether or not Oracle will take OIM out of maintenance-only mode at some point is currently unclear. Even if OIM comes out of maintenance-only, the software will be very far behind in terms of features and functionality. With multiple years of advancement done on other IAM software, OIM will have a hard time catching up and will be severely impacted for many years. It is clearly in the interest of companies currently using OIM as their IAM of choice to start looking elsewhere.
SailPoint
SailPoint IdentityNow is one of the best Identity Access Management tools available in the market today. IdentityNow is a SaaS system designed to manage a user's access to all of the applications they use. The system is capable of provisioning, certifying, and removing accounts and their access. Currently, there are more than 200 application connectors, each with capabilities of connecting to multiple versions of an application, with more planned on the way.
There is a large team at SailPoint researching and developing new features and tools that will be greatly beneficial to a company of any size that requires an IAM tool. As evidenced by their release notes, SailPoint outputs an update including enhancements and fixes to the SaaS system every week. There is additionally a new feature added to the SaaS system, on average, every two weeks. The most recent new features include major updates to account sync, introduction of multi-factor authentication for log-on, and additional user interface systems with many more updates planned.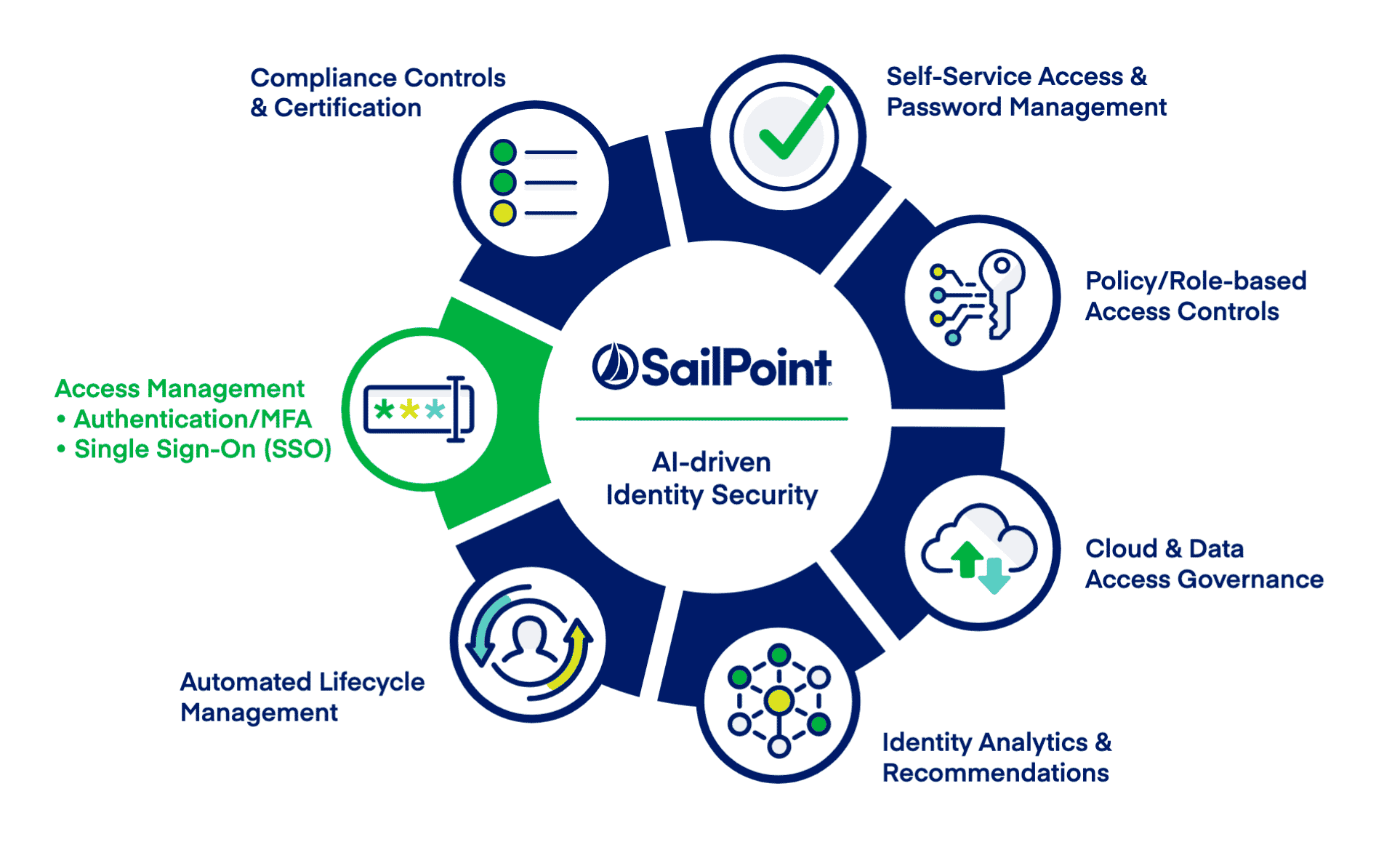 Making the Transition
Zirous can assist in identifying strengths and weaknesses with your current practices. With both an Identity Assessment Scorecard and a Governance Catalyst Assessment, we will identify your level of need for migration to a new identity and access management system. The scorecard will focus on your user lifecycle, approval and certification processes, password management, audit support, reporting, and overall system performance. The goal of the scorecard is identification of the strongest areas and the problem areas. Identifying these two groups allows you to make a more informed decision on what your next steps should be when it comes to identity management. The catalyst assessment is similar to the scorecard, but we will also identify possible next steps for you to undertake to improve on any missteps that are found within your business processes. The team will create a future roadmap for you to follow to transition into an automated and secure future.
If your organization is currently using OIM and does not wish to migrate away from the system, Zirous also offers an OIM Health Check. The health check focuses on looking into the current environment and identifies if there are any issues that could become exacerbated. The knowledgeable OIM team will spend a week looking into your organization's OIM environment and provide documentation of any issues and potential risks. The results of the health check will be used to create and implement a plan to improve upon the environment.
Identity and Access Management is a vital aspect of any modern organization and should be treated as such. When your IAM systems lag behind, you open yourself up to bad actors, security threats, and audits. Maintaining an up-to-date system managing your user's access should have the utmost priority in today's tech world.