Community Involvement at Zirous
Committed to serving and improving the greater Des Moines community.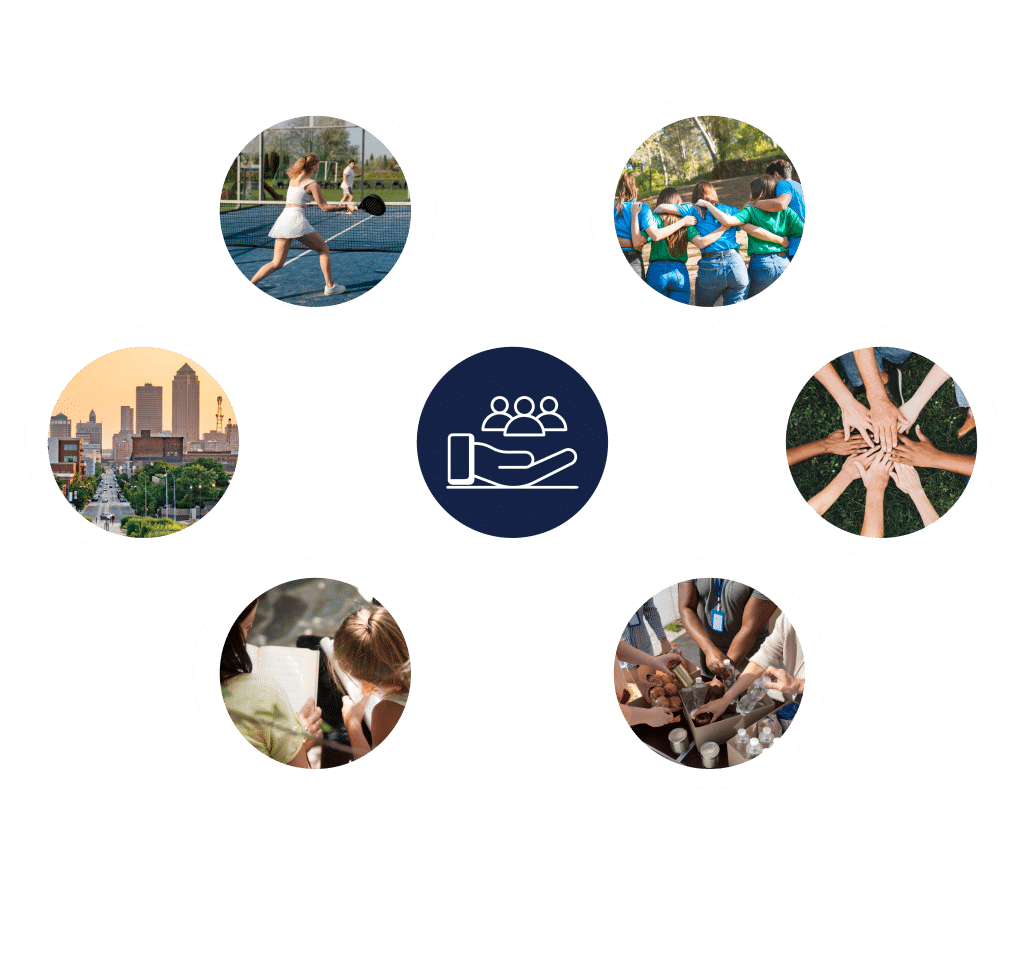 Community Involvement: Zirous' Impact in the Des Moines Area
Welcome to Zirous' community involvement hub, where we go beyond business and technology to weave a fabric of positive change in the Des Moines area. With a steadfast commitment to nurturing growth, inspiring innovation, and enhancing education, we are proud to share our journey of active participation and support in a diverse range of local events and initiatives. At Zirous, we don't just engage; we strive to leave a lasting impact in any way we can.
Our foundation is built on the belief that a vibrant community thrives when its members come together to uplift, educate, and empower one another. From collaborating with educational institutions to partnering with non-profit organizations, we channel our resources, expertise, and energy toward initiatives that resonate with our values and aspirations.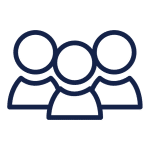 Career Services & Professional Development 
In our efforts with the Iowa State University's Engineering Leaders of Tomorrow program, we see not just an opportunity, but a responsibility to nurture the engineers of the future. By sharing insights, mentorship, and real-world experiences, we empower students to not only excel academically but to also embody leadership, innovation, and a commitment to positive change.
Business isn't just about numbers and deals; it's about people, ideas, and the potential to shape industries. Our involvement in ISU Business Week goes beyond workshops and presentations. We aim to ignite a passion for entrepreneurship and leadership, equipping students with the skills and knowledge needed to navigate the complexities of the business world with confidence and purpose.
Diversity and inclusivity are not just buzzwords at Zirous; they are the cornerstones of our culture. Our participation in the Digital Women Hackathon reflects our unwavering dedication to breaking down barriers and creating a tech landscape that celebrates and embraces all voices. Through mentorship and support, we empower participants to unleash their creativity, contribute meaningfully, and forge new paths in technology.
The pursuit of knowledge is a journey that never ends. At the Iowa Code Camp, we find a platform to engage, share, and learn from fellow technologists. By participating in discussions, workshops, and sessions, we contribute to the growth of the developer community, fostering an environment of continuous improvement and innovation.
Innovation is a driving force behind progress, and Zirous is proud to be a part of the State of Iowa Science & Technology Fair. By interacting with young innovators and thinkers, we ignite curiosity, fuel imagination, and pave the way for a future generation that embraces the endless possibilities of science and technology.
Zirous recognizes the importance of professional networks and continuous learning, which is why we're enthusiastic members of the West Des Moines Young Professionals (West YP). This vibrant community provides a platform for emerging leaders to connect, collaborate, and grow. By actively participating in West YP events, workshops, and initiatives, we empower our team members to expand their horizons, exchange ideas, and forge meaningful relationships. Through our West YP membership, we reinforce our commitment to personal and professional development while contributing to the collective growth of West Des Moines' dynamic young professional community.
Unit in Play
Zirous embraces a culture of camaraderie and vitality, exemplified by our participation in the Des Moines Corporate Games. As avid advocates of active lifestyles, we harness the competitive spirit of these games to foster engagement and teamwork within our team and the community. Through spirited competition, we not only promote physical well-being but also amplify our collaborative ethos. The games not only reinforce our commitment to unity but also inspire us to approach our work with the same dedication and collective spirit, creating a harmonious balance between play and professionalism.
Youth and Family Organizations
The Children's Variety of Iowa is a nonprofit organization that is dedicated to improving the lives of children in Iowa. The smiles of children are a reflection of hope, and our work with Children's Variety of Iowa is a testament to our dedication to spreading hope and joy. We strive to make a tangible difference in the lives of children facing challenges, reminding them that they are not alone in their journey.
Education goes beyond textbooks, and at Zirous, we believe in nurturing holistic growth. Our collaboration with the Boys & Girls Club of Central Iowa allows us to create opportunities for young minds to explore, learn, and dream. Through mentorship and support, we inspire a sense of purpose and possibility among the youth in our community.
The future is shaped by the hands of those who dare to dream. Our participation in the West Des Moines Chamber YURtern Program enables us to guide and mentor emerging professionals, helping them navigate the early stages of their careers with confidence and insight.
Zirous is dedicated to brightening the holiday season for those in need, demonstrated by our active participation in the Orchard Place Holiday Drive. By contributing toys, gifts, and essential items, we join hands with Orchard Place to bring smiles and warmth to children and families facing challenges during this special time of year. Through our unwavering support, we aim to make the holiday season a little brighter for those who need it most, embodying the spirit of giving and compassion that defines our commitment to the community.
Zirous is committed to fostering education and empowerment, which is why we support the Evelyn K. Davis Center's Y-ExCL program. Through mentorship, workshops, and resources, we join forces to equip underserved young adults with the skills and confidence they need to succeed in their academic and professional journeys. By investing in education, we create pathways to a brighter future for individuals and the community.
Zirous is dedicated to fighting hunger and making a difference through our partnership with Meals From The Heartland. By participating in meal-packaging events and fundraising efforts, we contribute to providing nutritious meals to those in need. Our involvement goes beyond the plate, as we help strengthen the fabric of our community by ensuring that every individual has access to a vital source of sustenance and care.
Commitment to the Future
Zirous takes pride in its role as a responsible corporate citizen, exemplified by our involvement in the West Des Moines Adopt a Trail program. As stewards of a section of the Jordan Creek Trail, we're committed to preserving and enhancing this vital green space. Through regular clean-ups, maintenance, and community engagement, we're dedicated to creating an inviting environment for everyone to enjoy. Our partnership with Adopt a Trail embodies our belief in sustainable living and community connection, leaving a lasting positive impact on the West Des Moines area.
Zirous is honored to collaborate with Habitat for Humanity, a partnership that goes beyond construction to create a lasting impact. Through our involvement in building homes, we contribute to the foundation of stronger communities while empowering families to achieve their dreams of homeownership. By dedicating our time, resources, and expertise, we help turn houses into homes and neighborhoods into thriving centers of hope and unity.
Zirous is dedicated to making a tangible impact on the health and well-being of our community, and our collaboration with LifeServe Blood Center exemplifies this commitment. By hosting mobile blood drives at our office, we provide a convenient and essential opportunity for our team and the wider community to donate blood. This act of kindness directly contributes to saving lives and supporting those in medical need. Through our partnership with LifeServe, we embrace the power of collective giving, making a lasting difference and embodying the spirit of compassion and care.
At Zirous, community involvement is not just an initiative; it's a philosophy woven into the fabric of our identity. We strive to leave an enduring mark, fostering growth, igniting passion, and shaping a brighter tomorrow for the Des Moines area. Together, we amplify the power of collective action, making a difference that resonates for years to come.