One Trust
Gain Customer Trust Through Consent and Preference Management
Zirous offers tailored OneTrust consent and preferences implementation services for businesses of all sizes and maturity, helping organizations to capture, centralize, govern and sync consent, preferences and first-party data while keeping trust and transparency at the forefront of all consumer interactions.
Universal Consent & Preference Management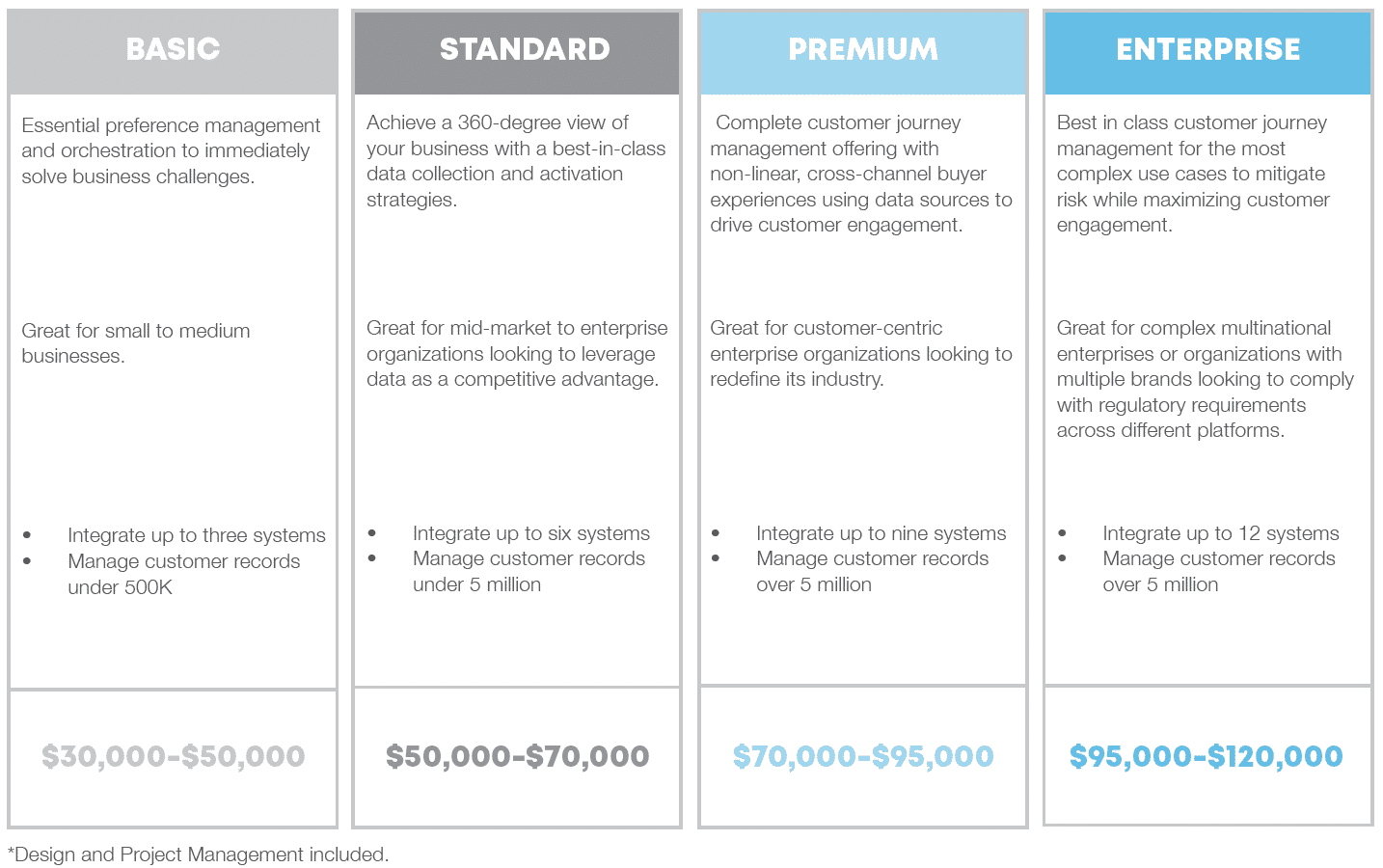 Cookie Consent Management
Government regulation related to customer data privacy—GDPR, CASL and CCPA, among others—has increased in recent years. That coupled with the impending death of the third party cookies means capturing first party data and obtaining consent could mean the difference between successfully engaging your customers or seeing reduced customer interactions.
Our One-Trust cookie consent implementation packages are for businesses of all sizes and maturity. We take the stress out of compliance with a user-friendly experience and customization to match your brand.