Zirous Marketing Operations Services
Transform your business into a demand-generation powerhouse with the support of our Marketing Operations Services. We specialize in extending your campaign reach by offering comprehensive solutions that encompass campaign execution, lead strategy, lead management, and in-depth reports and insights. Our expert team is dedicated to helping you navigate the complex world of marketing operations, ensuring that your strategies are finely tuned and optimized for maximum impact. With our services, you'll be equipped to drive growth, enhance your market presence, and achieve your marketing goals effectively
Accelerate Your Marketing
Hire an extension of your team and extend your reach. Zirous is a marketing automation expert. Zirous, a technology firm with over 35+ years of experience, provides clients with the solutions and technology needed to make their organization successful. Our Marketo Operations provide strategic direction, best practice recommendations, and consistent support to help companies maximize their investments and crush their goals.
Marketing Operations Services Includes:
Marketing Operations Services Packages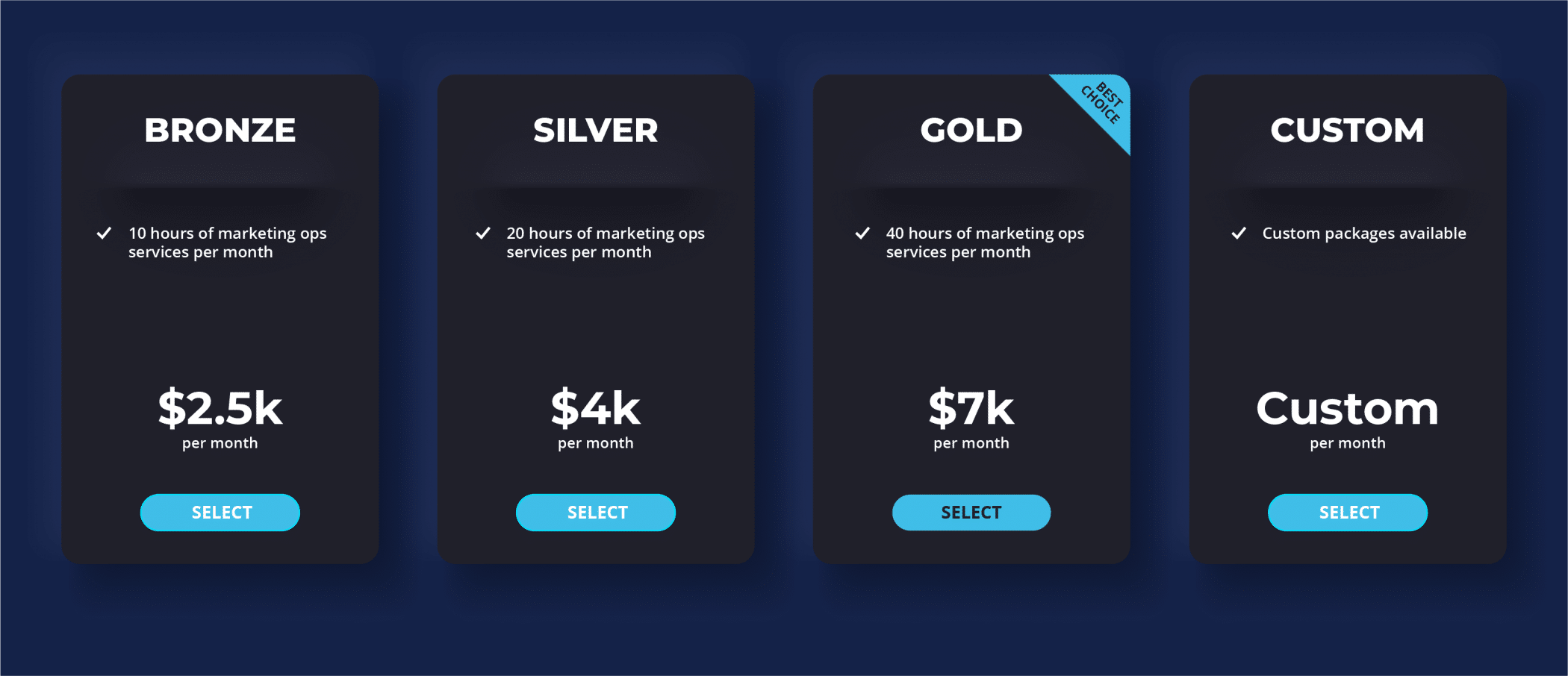 We'll work with you to get the most out of your marketing technology. Learn more about our marketing operations services.