UNDERSTAND YOUR
AZURE CLOUD COSTS
Cost should not be a barrier to innovation and progress.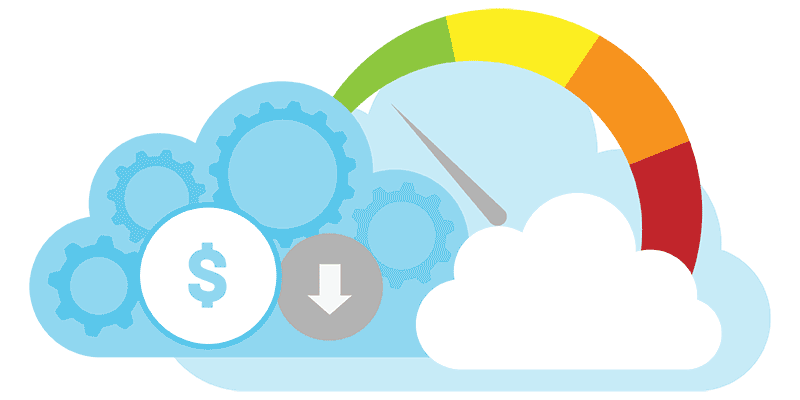 Cost savings used to be considered a major positive of cloud migrations. However, a cloud environment that isn't carefully designed can lead to unpredictable — and sometimes exorbitant — costs. But some companies are back-tracking on cloud due to cost, moving back into on-premises environments, and therefore back-tracked on innovation and expansion.
73%
of companies in one survey moved applications back on-premises, with cost being a factor1
35%
of IT decision makers admitted to going slightly — or greatly! — over budget with their cloud initiatives1
$62B
was wasted by companies on unneeded cloud capacity in 20172
But cloud has an important place in your business, and costs can be managed and understood with the right tools and knowledge. Our complimentary cost management workshop takes a hands-on approach to analyze your Azure cloud environment to find where your costs are coming from, provide recommendations to improve it, and even provide the implementation skills to make those changes for you so you can focus on your next great innovation.
Let's get those cloud costs under control.
Schedule a 30-minute call with one of our cloud experts to see how our workshop can be tailored to you.
Our Control Your Cloud Costs workshop focuses on two main topics:
ANALYZE COSTS
Leveraging the cost management tools within Azure, we'll walk you through how to view your current and forecasted costs per subscription and resource group. With our expertise, we can provide additional insights into how to better manage costs. This will be a great section for leadership to get a better understanding of where costs are coming from and for team members to understand how to put those insights into action.
OPTIMIZE WORKLOADS
Review the usage of the current resources deployed to each subscription and resource group. Our analysis will look at resource modifications that Azure suggests and pair that with our own recommendations to reduce cost without impacting the business. This part of the workshop may be most beneficial to the team members who work directly in the Azure environment.

two hands-on, dedicated hours with our cloud experts

a clear understanding of your current cost structure

a list of recommendations — big and small — to maximize cost effectiveness

a roadmap discussion for next-level cloud optimization

implementation skills and services to make it all happen
Don't place cost and innovation on opposite sides of the same scale. You can achieve greatness in both. Let's get started.
1 https://www.computerweekly.com/news/252474037/Businesses-move-key-applications-off-public-cloud-to-save-costs
2 https://www.businessinsider.com/companies-waste-62-billion-on-the-cloud-by-paying-for-storage-they-dont-need-according-to-a-report-2017-11