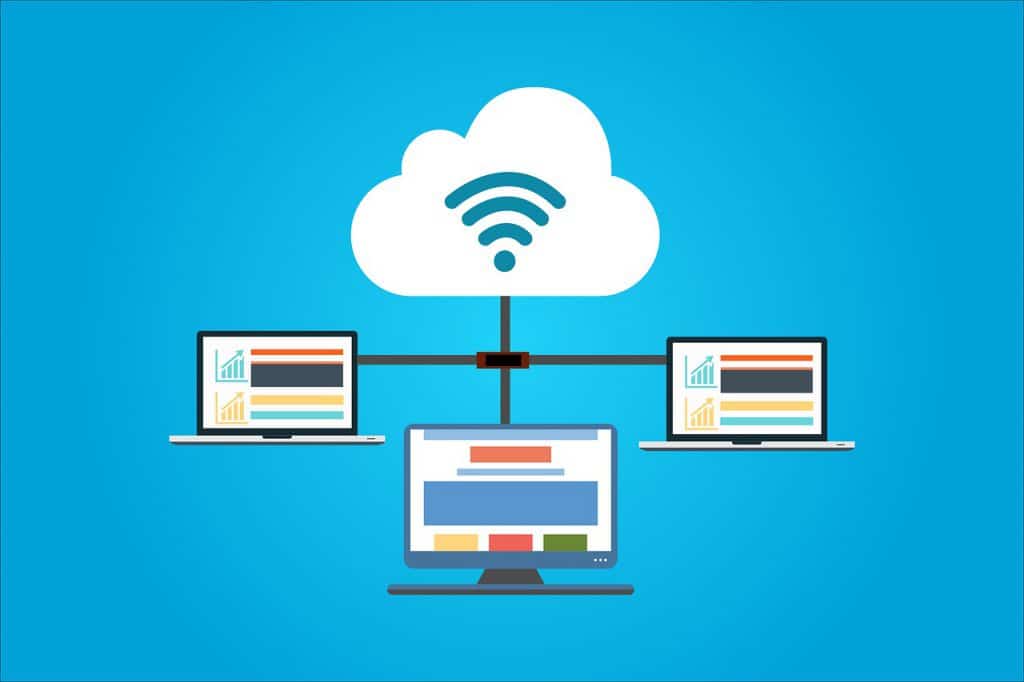 Cloud-based IT services are becoming more popular each year as businesses move away from the traditional on-premises model. Over 90% of companies state that the cloud is crucial to their needs. There are many benefits to adopting a cloud-based IT model, including scalability, affordability, and flexibility.
While adapting to a new technology can be challenging and brings a new wave of risks, the benefits of using the cloud can make your company more efficient. And using a managed IT provider can make your transition to the cloud seamless and stress-free.
We'll discuss how cloud resources can improve your company's IT system and how working with managed IT solutions will save you time and resources.
What Do Cloud Services Provide for My Business?
Cloud IT services offer many advantages over maintaining technology solutions on-site. These on-premise solutions are predicted to only manage just over 30% of company applications in 2022. The cloud is a strategic option for businesses that are growing or changing rapidly. A few of the advantages include the following:
Affordability

– Cloud services are quickly becoming the reliable option for businesses of all sizes due to their cost-effectiveness. Unlike traditional IT solutions, cloud services offer a monthly fixed-rate model that can still address all your needs. Additionally, you only pay for the resources you use, so you can avoid overspending on technology.

Scalability

– One of the biggest advantages of cloud services is that they are easily scalable. You can effortlessly add or remove users and resources as your business requires. This flexibility is essential for businesses that experience seasonal changes or are growing rapidly.

Security

– Cloud providers have a vested interest in maintaining the security of their services. Managed IT service providers invest heavily in both physical security and cyber security to protect their data centers and your information. Cloud providers are required to meet strict compliance standards, so you can be confident that your data is safe.

Reliability

– When you partner with a reputable cloud IT provider, you can rest assured that your data will be available when you need it. Cloud providers have built-in redundancy and disaster recovery solutions to keep your data safe.
How Can a Managed IT Provider Help My Business Transition to the Cloud?
If your business is considering transitioning to a cloud-based IT solution, working with a managed IT provider is the best way to ensure a smooth transition. Here are a few ways they can help:
Evaluating Your IT Needs

– The first step in moving to the cloud is understanding what your business needs from its IT solution. A managed IT provider will work with you to assess your current infrastructure and future needs. They'll then create a custom solution that meets your specific requirements.

Implementing Your Cloud Solution

– Once you've decided on the right cloud solution for your business, a managed IT provider will help you implement it. They'll handle all the technical details and ensure that your data is transferred safely and securely.

Training Your Employees

– An IT solutions provider can also train your employees on how to use the new system. They can make sure that everyone understands how to use the new features and functions.

Providing Ongoing Support

– Even after your cloud solution is up and running, a managed IT provider will still be there to support you. They'll provide help with any technical issues that may arise and offer advice on how to get the most out of your new system.
Make the Transition to the Cloud Today with Zirous! 
When you partner with a dependable IT provider, you can be confident that your transition to the cloud will be seamless and stress-free. The IT experts at Zirous can take care of all the technical details and ensure that your data is transferred safely and securely.
Contact Zirous today to execute your transition to the cloud!