Covid-19 has shown us the importance and value technology plays in overcoming mayhem. We transitioned from meetings in person to zoom calls, shopping in the mall to online shopping, watching movies in theater to streaming them on Hulu, Disney+, and Netflix. In the last year, technology enabled us to quickly adapt. From virtual learning to working from home, our world was able to pivot and function digitally. If the last year has taught us anything, it is that now is the time for companies to consider emerging technologies in order to remain agile in an ever changing world.  
Two technologies hold promise for companies, Augmented and Virtual reality (AR and VR) will revolutionize industries. Virtual reality replaces your vision and shows you something completely different. You can climb up a tall mountain, travel to Venice or play immersive games. Virtual reality is so broad that there is something for everyone. Augmented reality, on the other hand, is an interactive experience of a real-world environment.
Uses of Augmented Reality Outside of Gaming
While AR is well known after Pokemon Go, companies are starting to find other ways to utilize it. Ikea has a AR app that allows you to put a couch in your room at home to make sure that it will fit both sizewise and stylewise.
AR could allow users to try on outfits in a mirror and see how the outfit looks on them to make purchase decisions. Companies who are 'playing to win' their industry, may have already been working on adding this technology to an app in order to have more people shopping with them. If you have company A who just has a store in a mall, and Company B who has a store in the mall and has an AR app so they could try on clothing options before purchasing, it isn't hard to see how consumers could favor one over the other.
Why should companies invest in Augmented Reality?
Augmented reality is the future. Augmented reality could be the differentiator from you and your competitor. Let's take a look at successful companies like Amazon. They started as an online book seller. Instead of focusing on selling more books they diversified. They saw an opening in the market, attacked it and focused on playing to win the industry.
As new technology is utilized in an industry, the two options a company has are to adapt then play catch up or fall behind in the market. Be the change and reap the rewards. If you don't, your competitors will.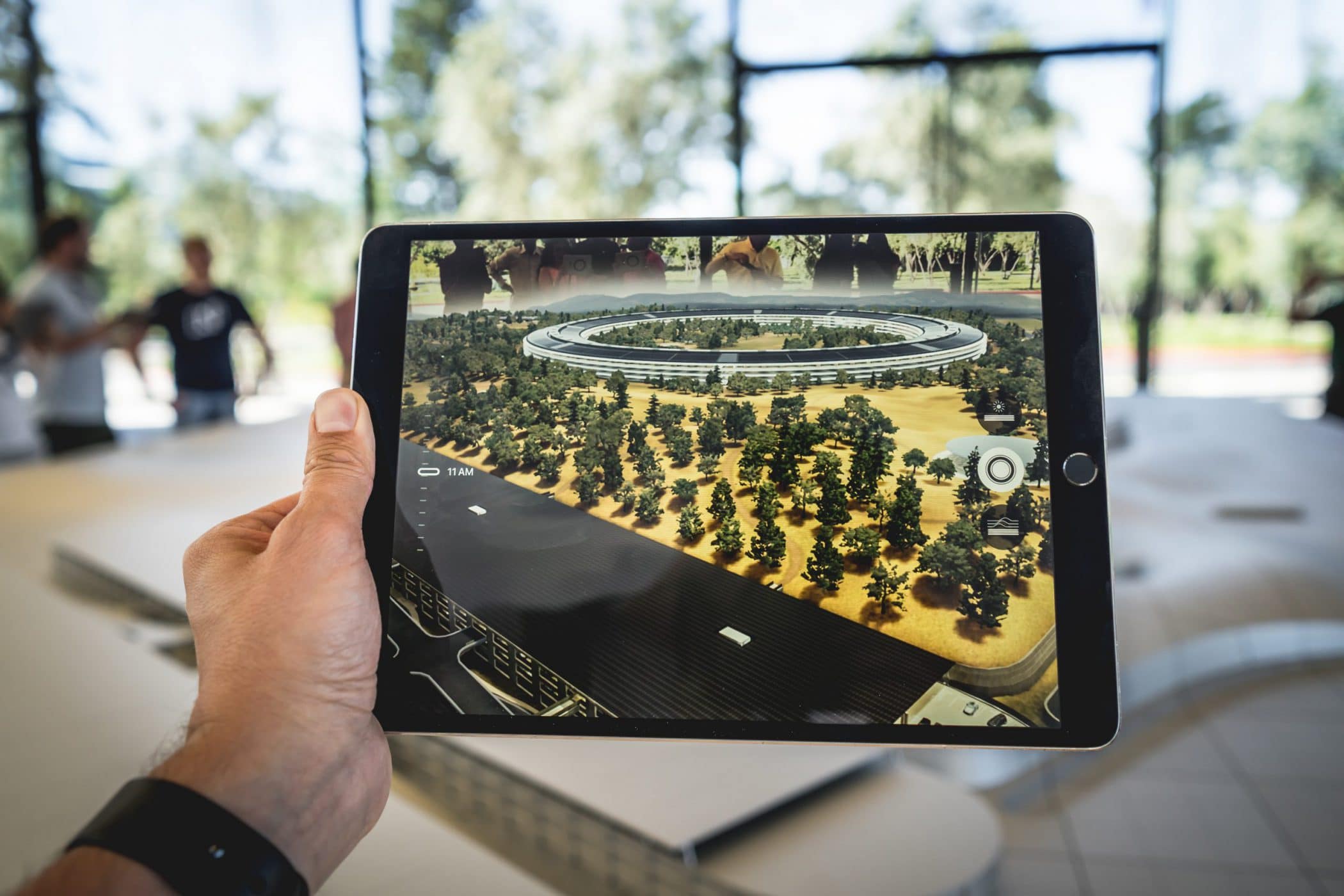 Play to Win Your Industry
Now I keep saying 'Play to win', what do I mean? Playing to win by Roger L. Martin has questions that I think are helpful in deciding how to become a forward thinker within a company.
What is our winning aspiration?
Where will we play?
How will we win where we have chosen to play?
If you can answer each of these questions, you are well on your way to a successful company. But if you aren't sure, then ask why? Do you have ideas on how to set your company apart from the competition?
Implementing Augmented Reality
If you are looking to leverage AR in your company, this article identifies key questions to ask yourself:
How can I help my employees be more productive?
Is there value in creating an entertaining experience for my customers?
How will AR help my customers purchase more or decide on a product?
How can adopting new technologies add value and help me to get ahead of competitors?
How will I be perceived as cutting edge or innovative add value to our company?
Is there value in PR utilizing AR technology?
What ideas are specifically tailored to your industry do you have?
If you can answer any of these questions, or would like to have a discussion to find opportunities, Zirous will gladly explain more and break down AR specifically for your industry.
Zirous crafts data driven solutions that are tailored to our customer's business needs. While AR is a hot topic and groundbreaking, there is much more that could be said. The true purpose of this article is to introduce the concept of AR as well as remind viewers that these technological advancements continue to illuminate a path forward. Contact Zirous experts with any questions regarding AR as well as VR. While nobody knows what tomorrow will bring, we do know that adversity will come but we have the tools that will help your organization face it.