(WEST DES MOINES, IA) – Zirous, a tech firm headquartered in West Des Moines, Iowa, today announces a new augmented reality mobile application to be featured at the Iowa State Fair. With the extended reality revolution underway, Zirous has developed an App that digitally enhances the real world for an even more engaging fair experience.
In addition to the exciting traditional attractions such as the butter cow, the biggest boar and just about anything fried, this year fairgoers will be treated with an augmented reality App.
AR is shaking up the tech landscape but with the help of Zirous, the Iowa State Fair is embracing this emerging technology and enhancing the attendee experience. Fairgoers can now explore the thrill parks and the world of augmented reality with "Blue Ribbon Rescue"! Collection of enough blue ribbons qualifies users to enter for a chance to win fair-favorite prizes – like a free Cup of Cookies or a ticket to ride the Giant Slide – plus one person every day will win an Oculus Quest II virtual reality headset.
"We are excited that our AR App will be featured at the 2022 Iowa State Fair. Zirous is better known for our enterprise application expertise, yet the Blue Ribbon Rescue App showcases our creative side through a fun mobile experience. This App is a product of our internal Think Tank where ideas are transformed into reality. Our team did a fantastic job from conception to final product," Mike McDermott, CEO at Zirous.
Blue Ribbon Rescue will be available for download on both the Apple App Store and Google Play Store. The 2022 Iowa State Fair runs from August 11 – August 21, and users of the app will be able to search for and collect ribbons within Thrill Ville and Thrill Town thrill parks (no prizes will be awarded on Thursday, August 11).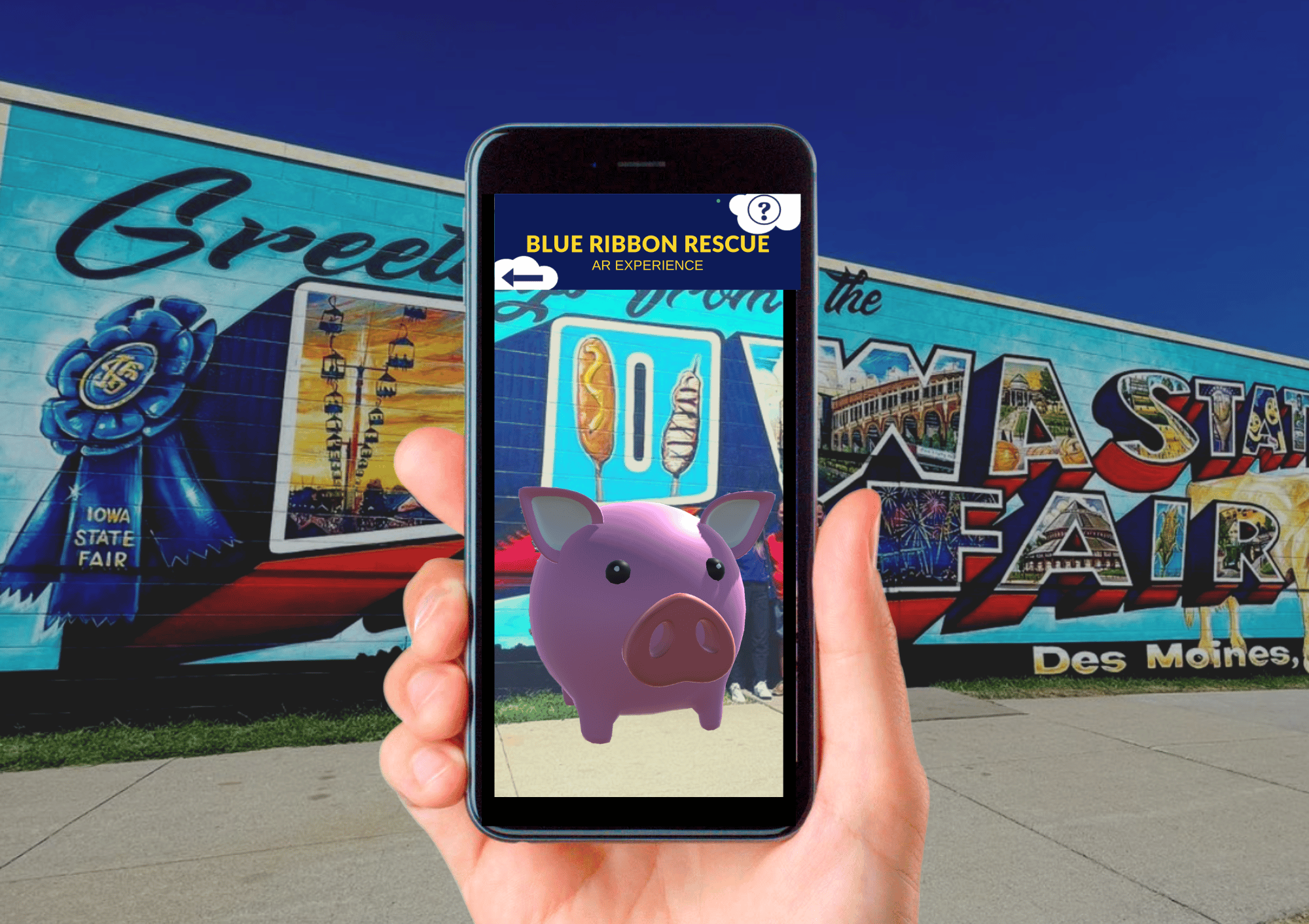 Image by Iowa State Fair via Instagram
Zirous
Headquartered in West Des Moines, Iowa, Zirous has served as a tech firm for over 35 years, specializing in:
Augmented reality and virtual reality
Application development
Advisory services
Custom and mobile development services
Identity and access management
Integration services
Data and analytics
Infrastructure design and configuration
Managed IT services
Marketing technology implementations
Zirous combines a business-centric approach and cutting edge technology to support its customers. As new technologies enable new capabilities across all industries, the two options a company has are to adapt or fall behind. Embrace change and reap the rewards. If you don't, your competitors will.
Zirous Contact:
Luke McDermott
luke.mcdermott@zirous.com