Having lived and worked in Des Moines, IA for 10+ years now, something I have always enjoyed is grabbing the local papers to see what is happening in the area from both a social and professional standpoint. One specific publication I look forward to reading each year is, the Des Moines Register's Top Workplaces. The annual magazine features the top 150 employers in the state of Iowa. The companies recognized must first receive a nomination, then a survey is issued by a third party and completed by each workplace's employees. Results are compiled by the third party, and 150 employers are recognized within the three (3) categories of: Large, Midsize, and Small.
The 2018 edition has been the best yet, as I am pleased to announce that Zirous has been recognized as a Top Workplace in the state of Iowa in the Small Employer category.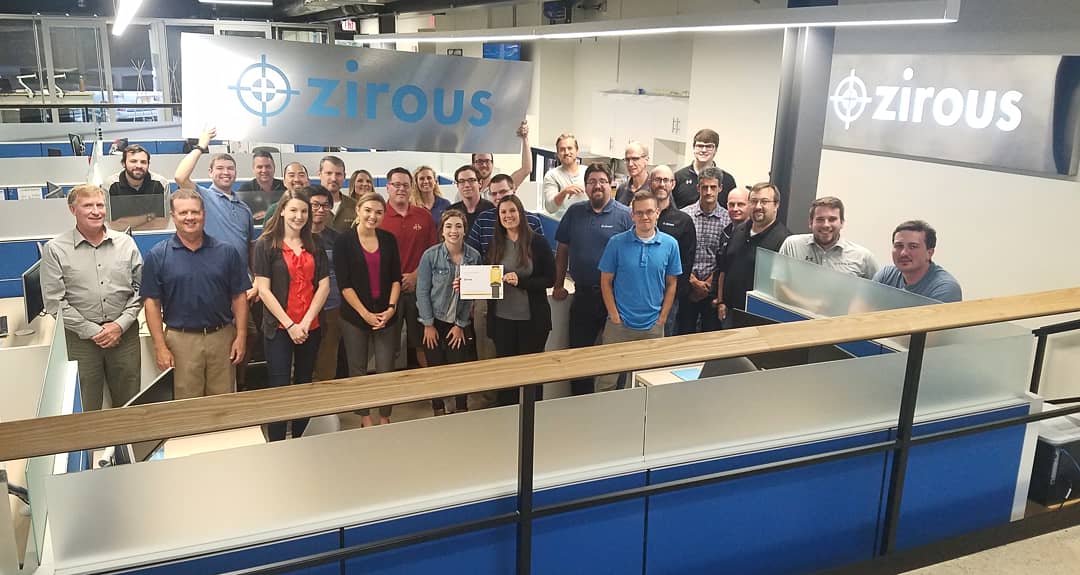 There are many reasons as to why I believe Zirous was nominated, but here are a few reasons that I have directly heard from our z|team members and I can't help but strongly agree!
Work-Life Balance
Everyone has a life outside of Zirous.  Whether it be kids' activities, personal travel, or hobbies you enjoy, but never have the time to do them, Zirous offers unlimited Flexible Time Off to allow you to take the time off you want and deserve.
Professional Development
From formal education to internal mentoring, everyone has individual aspirations that are important to them.  Zirous provides assistance to help individuals achieve their professional goals.
Environment
Whether it is the newly remodeled office space or the ability to working alongside some of the smartest and coolest individuals you'll ever meet, the overall feel to the environment and culture is one of a kind. You'll find people hard at work, but you'll also find them taking a few minutes to enjoy each others' company. Our team members are friends both inside and outside the office.
I am always proud to tell others that I work at Zirous and it's an honor that we have been recognized as a Top Workplace.
If you aren't already following Zirous on social media, be sure to connect with us through LinkedIn, Twitter, and Facebook.  Through these platforms you will be able to catch a glimpse of the work we do and the fun we have while doing it.
Jenni Hipwell, PHR, SHRM-CP
Human Resources Manager