The Des Moines metro is committed to creating an environment that fosters growth and development of small businesses, entrepreneurial enterprises, and medium sized businesses. However increases in security breaches are becoming a troubling trend and these businesses are not safe.
With the rise of technology and interconnectedness, cybercriminals have developed more sophisticated methods to exploit vulnerabilities creating devastating impacts in the community. Small businesses are statistically the most popular target for threat actors, as they tend to have lower levels of security awareness and resources. One of the most common attacks is ransomware. The small and midsized business market is simply not equipped for this devastation.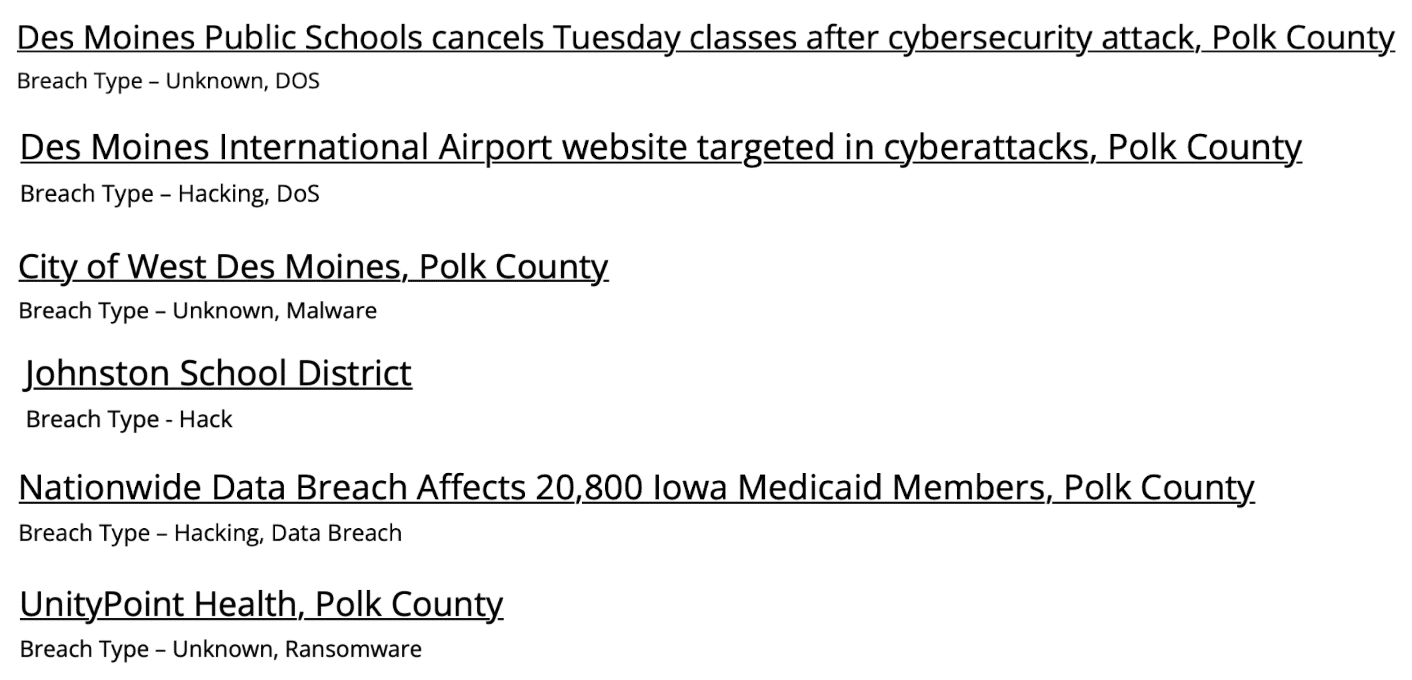 With more and more security breaches in the community, Zirous, a tech firm in West Des Moines, has been actively engaging with the local Iowa business community to provide complimentary security assessments that aim to uncover any businesses security gaps. Example assessments include everything from network vulnerability scans, dark web assessments, and employee security awareness knowledge assessments.
The steps to protecting yourself:
Implement robust security protocols and adopt security practices into your workplace culture. Without a proper security mindset, there may not be a workplace after a ransomware incident.
Never assume that you are safe. Most personal data has touched the internet in some capacity; the question that needs to be asked is: "What will we do today to ensure more data does not become compromised?"
Work with a reputable security provider and implement a cyber insurance policy. This can provide financial protection in the event of a security breach.
Most businesses don't know where to start with their security and are unaware of best practices. Zirous has been implementing robust security protocols and security frameworks that bring company's security beyond industry standards along with peace of mind. You too can take advantage of these complimentary security assessments no matter where you are in your cyber security journey. Zirous has 35+ years of experience implementing best practices and the tools to build a better and more secure business.
Learn more about Zirous Security Assessment here.