2022 State of the CDP
The art of what's possible in the age of data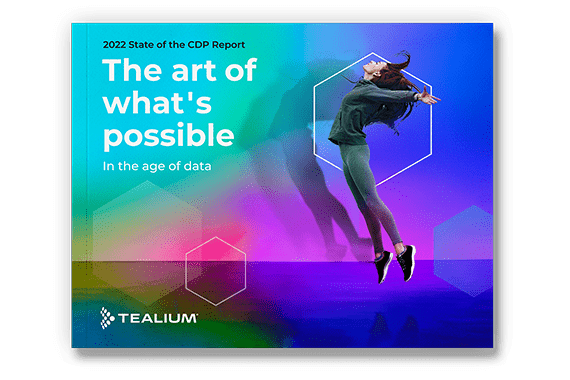 "No longer a nascent technology, CDPs are being adopted by a wide range of companies across many industries. The key decision is no longer whether to purchase a CDP, but which platform is best suited for the organization's needs."
To better understand how businesses are leveraging Customer Data Platforms (CDPs), our partner, Tealium, surveyed more than 1,000 marketing and business leaders globally.
This third annual study documents the growing centrality of CDPs to the marketing technology stack and their role in balancing the somewhat paradoxical priorities of better protecting customer data privacy while also making the customer experience more personalized.
Get this NEW research report to discover the key findings, including:
Top 2 priorities marketers identified last year – better protection for customer data privacy and personalized communication
Why 87% of marketers expect to increase technology spend in 2022
How more than half of respondents achieved positive ROI within 6 months
Top 4 areas where executives believe technology can have the biggest impact in 2022
And more!