Adobe Marketo Engage
Whether you're in banking, insurance, or asset management Adobe Marketo Engage helps you be bullish on one-to-one personalized marketing experiences at scale.
Questions? Talk to an Expert.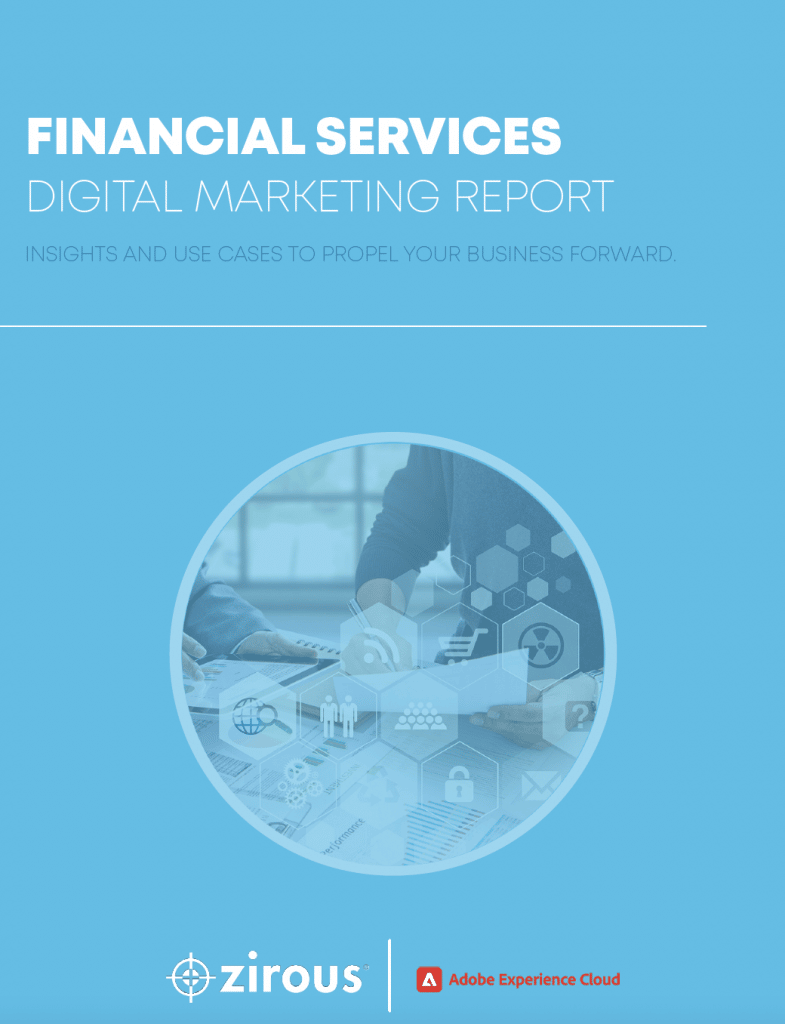 Financial Services Digital Marketing Report
Leaders at financial institutions have more complexity than many other industries, but that doesn't mean you should settle for substandard customer journeys or taxing manual processes. We hope you use these insights to help you avoid these pitfalls and capitalize on new opportunities. Regardless of whether you are a senior executive, new to marketing or somewhere in between, Zirous is here to help you every step of the way.
Download the guide and thrive in this new digital landscape.

Charles Schwab grew broker engagement by 500%

Altisource delivered 36x more campaigns in the same time frame

United Heritage Credit Union reduced unsubscribes by 71%
Why Adobe Marketo Engage for financial services?
Seamless buyer and customer engagement
Online, in-person, or in-feed — keep your audience engaged as they move across online channels such as email, web, and social media, and through SMS, as well as offline channels such as events and direct mail.
Intelligent lead nurturing
Major financial decisions don't happen on a whim. Keep leads informed and engaged with triggers that automate the delivery of the next
personalized experience, and use lead and account scoring to track their progress until they're qualified and sales-ready.
Streamlined campaign creation
Stay ahead of unpredictable customers by automating your lead- and account-based experiences designed for real-world, non-linear buyer journeys. Save time by cloning successful campaigns with a single click.
Measurable, impactful investments
Intuitive dashboards, reports, and analytics help you measure what channels, touchpoints, and content performs best.
Contact our experts for more on Adobe Marketo.