To Identity and Beyond
A Journey to the Center of Zero Trust
Download the guide to learn more about
adopting a zero trust strategy. Fill out the form to start your journey.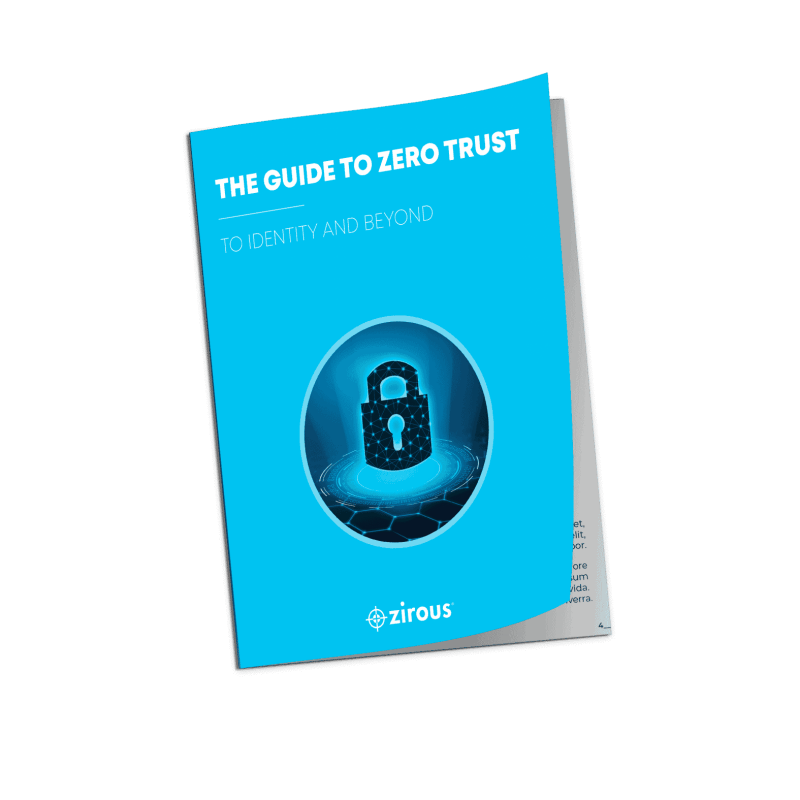 Over 55 percent of small businesses have reported a data breach and 53% have experienced multiple breaches.
Corporate initiatives like digital transformation, business agility, business continuity, and remote enablement have placed increased pressure on developers and IT teams alike to adopt new and emerging technologies. Serious threats, like phishing, malware, ransomware, and malicious insiders lurk in the background waiting to take advantage of security gaps, holes, and mistakes made when solutioning and integrating these new technologies.
Adopting a Zero Trust mentality is an important strategy for mitigating the security challenges of the modern hybrid enterprise and Zirous can help you with this transition.






Zirous has over a decade of successful identity governance implementations, we are familiar with the challenges, configurations, and customizations within identity security.
Learn More about Identity Governance