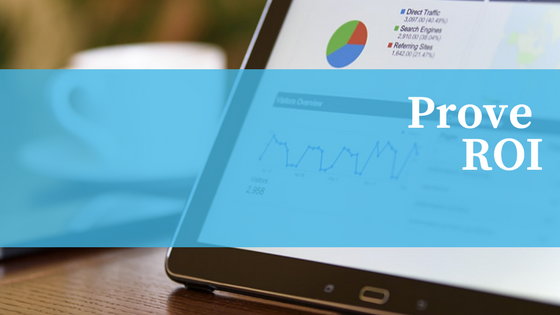 In 1922, John Wanamaker, a pioneer of marketing (and founder of Macy's), said:
"Half the money I spend on advertising is wasted; the trouble is I don't know which half."
I first heard this quote ten years ago in a business training session. It's come back to haunt me many times, every year when I had to approach the CEO for budget approval or to demonstrate an increasing ROI to the CFO.  Much of the success of any business is riding on its marketing strategy. So, walking into the budget approval meeting and saying "I don't know" isn't an acceptable answer.
Over the last decade, marketing data has gotten easier and more accessible. If Wanamaker were alive today, he would be able to accurately and precisely measure the ROI of practically every single activity and dollar spent. The problem is most companies still don't understand what marketing campaigns are successful and which ones fall flat.
Why? 
Are we lazy? Do we just not care?
The answer? 
You don't have your data set up in an easy-to-use format. Everyone is busy and moving a mile a minute. You need to hit the pause button and set up your data so moving forward you can bring the answers your CEO or CFO is asking of you.
Here are 5 Steps to Getting On the Right Path
1. Audit Your Marketing
A comprehensive marketing content audit is a crucial step for assessing marketing goals and objectives. Through a marketing audit, data on marketing campaigns is gathered and analyzed in a structured and systematic manner.
The marketing audit should be lead by the marketing team. It's also important to include other members of the management team and especially the sales team. You should consider bringing in a consultant to do the hands-on work of the audit. You're engulfed with your business, and you may overlook details. You need an unbiased opinion to evaluate the marketing of your business correctly. The audit should focus on more than the content; it should pay particular attention to how its marketing activities are planned, implemented, and managed.
If you haven't completed an audit in a long time – or ever – this could be a massive undertaking.  Moving forward, it should frequently be conducted so you stay on top of what is working and what isn't.
2. Determine Your Data KPI's
After your audit is completed, it's time to think about your Key Performance Indicators or KPIs. Ultimately, your goal is to drive revenue, but what other metrics can be tracked to visualize your marketing and sales funnel?
You might start simple with sessions, pageviews, average time on site, bounce rate, or exit pages. Data is only as useful as you set it up to be. Using the general data like sessions, clicks, and downloads is a great start. However, when you walk into your next budget meeting, you want to be armed with more insights.
Did you know you can track all of your online activity? Here are a few more in-depth data points you can track:
Internal links
Outbound links
Navigation
Forms (contact us)
Calendar clicks
Application exit link
Traffic/clicks by major/minor/alumni/
Visit campus submissions
PDF downloads
Using Google Analytics, you can set up goals or KPIs and track them down to an individual campaign. There is no more guessing whether or not your marketing is working. It's now a matter of optimizing it.
3. Establish Your Single Source of Truth
Now that you have completed an audit and set up goals, it's time to establishing a single source of truth. If you're like most marketers, you are pulling data from your website, social media, email campaigns, offline sources, and more. There are a lot of marketing analytics tools out there, and many of them are fantastic. However, if you're using all them to track your data, you're not accurately reporting it. I always recommend using Google Analytics. It's free, and you already have it installed on site. (Right?) Google Analytics has come along way in recent years, and it's a great way to establish your single source of truth.
4. Baseline Data
You have your audit completed, goals created, and a single source of truth selected, and now you need to establish a baseline. Baselines have two parts of data: analyzing historical information and forecasting. The historical part should have as much data as you can get. You can pull your historical data any way you want. The possibilities are endless.
If you don't have historical data, then start the baseline where you are and build up your history over time. Keep in mind that Google Analytics doesn't allow you to change or filter past data. So, take it with a grain of salt if you haven't been properly filtering it.
5. Forecasting
Once you have completed the other four steps, you can start to forecast your data. Using your current path, where will you be in six months? How about twelve months? Does that path allow you to reach your KPIs? If your current path doesn't give you the results you want, what can you do to change it? All the answers you're looking for are in your data.
Final Thoughts
If you get stuck on any of these initial steps with your marketing data, you're not alone. We work with companies every day who are still stuck saying, "Half the money I spend on advertising is wasted; the trouble is I don't know which half."
A lot of your success will come by pushing the pause button and allowing time to audit your marketing, set up goals, determine a single source of truth, and decide on a baseline. After you have those steps done, you will have easy-to-use dashboards so that moving forward with your next campaigns will be smoother. You will be able to optimize your campaigns so the next time your CEO asks you what's working, you have no doubts.