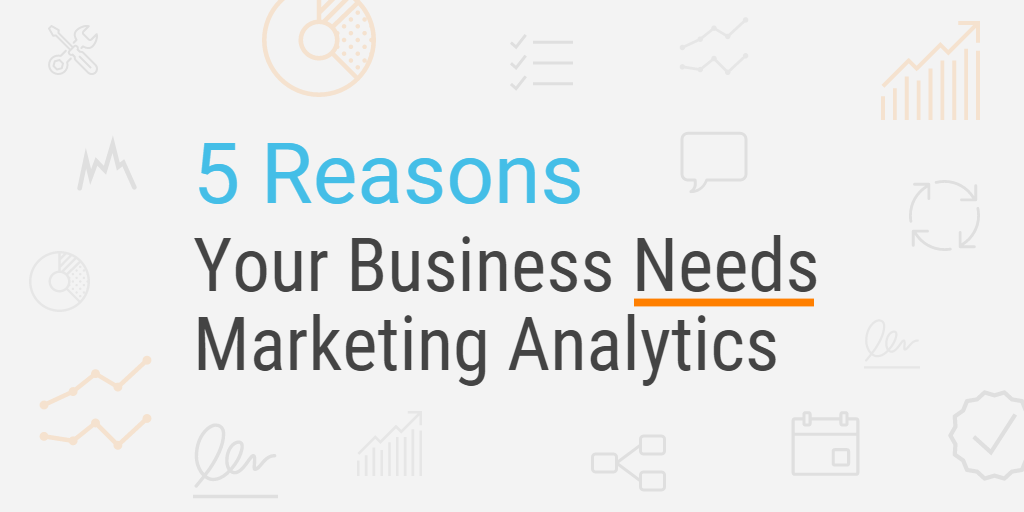 Do you measure your marketing tactics? If you do, perhaps you even have a solid system in place where you're making well-informed decisions from the results of your data.
Maybe, however, you're not sold on analytics yet. Your company doesn't have a measurement plan in place, much less a way to view actionable results to make decisions.
If you're one who isn't sold on it yet, check out these 5 reasons your business needs it…today.
Reason 1: Measure What Actually Sticks
Let's start with a real-world example.
Imagine you send out thousands of invitations to your wedding, never ask for RSVPs, and then tell your caterer you have no idea how many attendees they need to feed. You'll have an angry caterer. Why? Well, they can't provide the appropriate amount of food for your attendees without your best estimate. Too little food and you'll have hangry (yes, hangry!) guests; Too much and it's a waste.
In the same way, why would you spend hundreds (or even thousands) on social advertising, direct mail, and billboards, then never estimate how many customers those tactics potentially converted? Would you report to your boss that you have no idea how much revenue to attribute to those tactics? Similar to the hangry wedding guests, this could make for an angry boss.
Marketing analytics assists you in knowing what drives traffic to your digital assets, or in other words, how to estimate the number of customers and revenue created from them. You can actually tell what sticks with your audience. These results help you understand what to spend more time and money on, and what you can cut back.
Reason 2: Determine Marketing ROI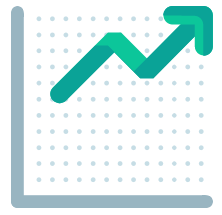 Many people have the old-school thought that marketing expense is unavoidable. They believe the spray and pray mentality that if you throw money out there, leads are bound to arrive.
With tracking, marketing can become a revenue-generating tool that actually provides ROI for your company. Compare the revenue generated from your tactics to the cost of your marketing campaigns and see where your bottom line sits.
Maybe you are in the red with your tactics, and revenue doesn't outweigh the expense. However, analytics provide you the opportunity to flip that and increase spending on what brings in the most qualified leads, while you decrease spending on what doesn't bring in leads.
Reason 3: Everyone Else is Doing It
Maybe peer pressure isn't the best tactic here, but hear me out.
According to August 2017 findings from The CMO Survey, sponsored by the AMA, Deloitte, and Duke University's Fuqua School of Business, survey respondents expect to see a 376% increase in spending on marketing analytics in the next three years.
That's not negligible; That's huge. If businesses put that much money towards marketing analytics, it must be important to the bottom line.
You don't want to be the only company in your vertical that presses forward without analytics to inform those decisions. You'll fall behind as your competitors become increasingly informed and make better decisions.
Reason 4: Learn More About Your Audience
Maybe you already know everything there is to know about your audience…or do you only think you know? One way to glean insights from your audience is through your analytics platform, like Google Analytics.
You're able to learn demographic and location information about website and app visitors, as well as user behavior. After digging into your analytics, you may discover that visitors from social never make purchases on your site, while returning visitors from your email campaign are 200% more likely to purchase or convert.
With these insights, you may push email campaign subscriptions and returning visitor discounts to nurture this likelier-to-purchase subset. You may also try creative tactics to get those social visitors to make a purchase, or find new ways to lead them in that direction.
Analytics help you find more potential customers and consider the tactics needed to meet your high-level business goals.
Reason 5: Plan for the Future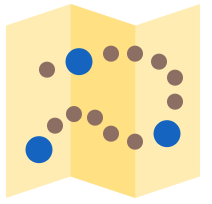 Wouldn't you like to give solid recommendations on which marketing tactics to use for a program based on actual numbers?
I'm guessing you're more likely to receive approval on a campaign if you provide projected numbers based on the performance of previous campaigns rather than "we've always used these tactics before."
You want your company to grow. You want new leads, more projects, and more revenue. Doing the exact same thing you've always done won't grow your company and won't bring it to the next level.
Marketing analytics helps your team plan months, quarters, even years ahead. You can budget, track and tweak your campaigns for best performance as your tactics become more efficient.
There is a multitude of reasons to consider implementing marketing analytics within your marketing department. From the ability to measure campaign performance and ROI to insight into your audience and the future, to staying ahead of your competitors – marketing analytics can assist you in becoming a more efficient, more data-driven business.
If you're still not sold on marketing analytics and the benefits it can provide to your business, contact us and we can help you discover which tactics are best-suited for your marketing and business goals.